X
AOF Review
Masterpiece (2017) | Malayalam
Since the December 2012 Delhi gangrape, which fixed the media spotlight firmly on India's long-running feminist movement, many autorickshaws in the city have taken to carrying stickers bearing the words "This auto respects women". It is the most tragic and ironic testament to how dangerous this city is for 50 percent of its population and how autowallahs in particular have been known to harass female passengers
A similar irony marks director Ajai Vasudev's Malayalam film that is in theatres this week. Masterpiece's leading man, college professor Edward Livingston played by Mammootty, chants a mantra throughout his time on screen. "I respect women," he says again and again and then again, clearly unconvinced by and uncommitted to his own declaration. The character's actions suggest that the megastar has taken on this catchphrase to mock those who have slammed him over the years for the horrendously misogynistic films he has chosen to act in, including last year's Kasaba that earned him a notice from Kerala's Women's Commission. His insincerity is underlined by the scorn and condescension with which he dispenses these words each time he wishes to put a woman in her place, in a film that has been made with the evident purpose of celebrating aggressive masculinity and treating women lightly.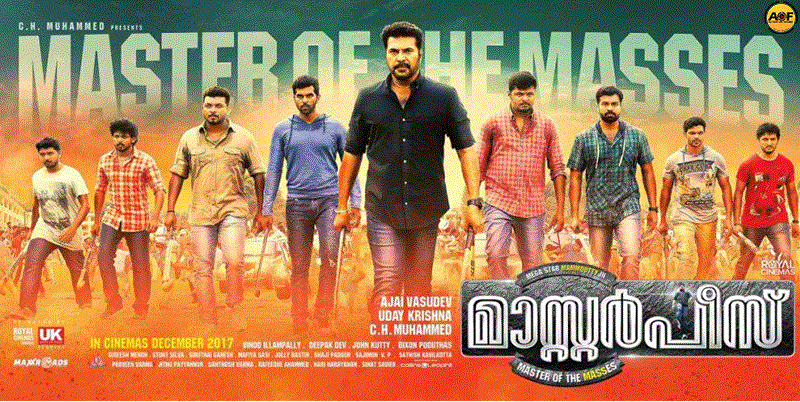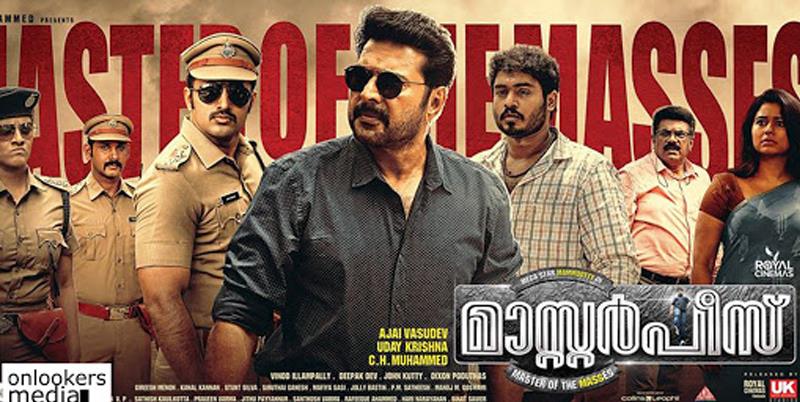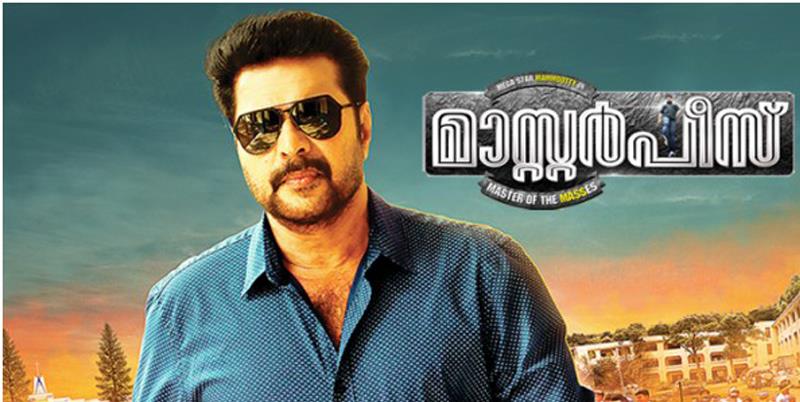 Masterpiece ( 2017 ) |Malayalam
Action Thriller
Masterpiece is an 2017 Indian Malayalam language action thriller film directed by Ajai Vasudev and written by Uday Krishna. It stars Mammootty, Unni Mukundan, Varalaxmi Sarathkumar, Poonam Bajwa, Maqbool Salmaan, Gokul Suresh, Mukesh, Kalabhavan Shajohn, Santhosh Pandit, Anjali Nair, and Mahima Nambiar. The principal photography began on 17 April 2017 at the Fatima Mata National College, Kollam and was completed by the end of November in Kochi. Deepak Dev composed the soundtrack. The film was released on 21 December 2017.
Release Date : 12/21/2017
Click For Review
No Images found!
Masterpiece Official Trailer 2K | Mammootty , Mukesh ,Unni Mukundan , Gokul Suresh, Maqbool Salman,